Building Materials for Commercial Construction Projects
Walco specializes in architectural elements for commercial exteriors. Our line of products includes skylights, facades, and roof systems that combine function and visual appeal.
Learn more about the kinds of products we source and how they fit into your next project.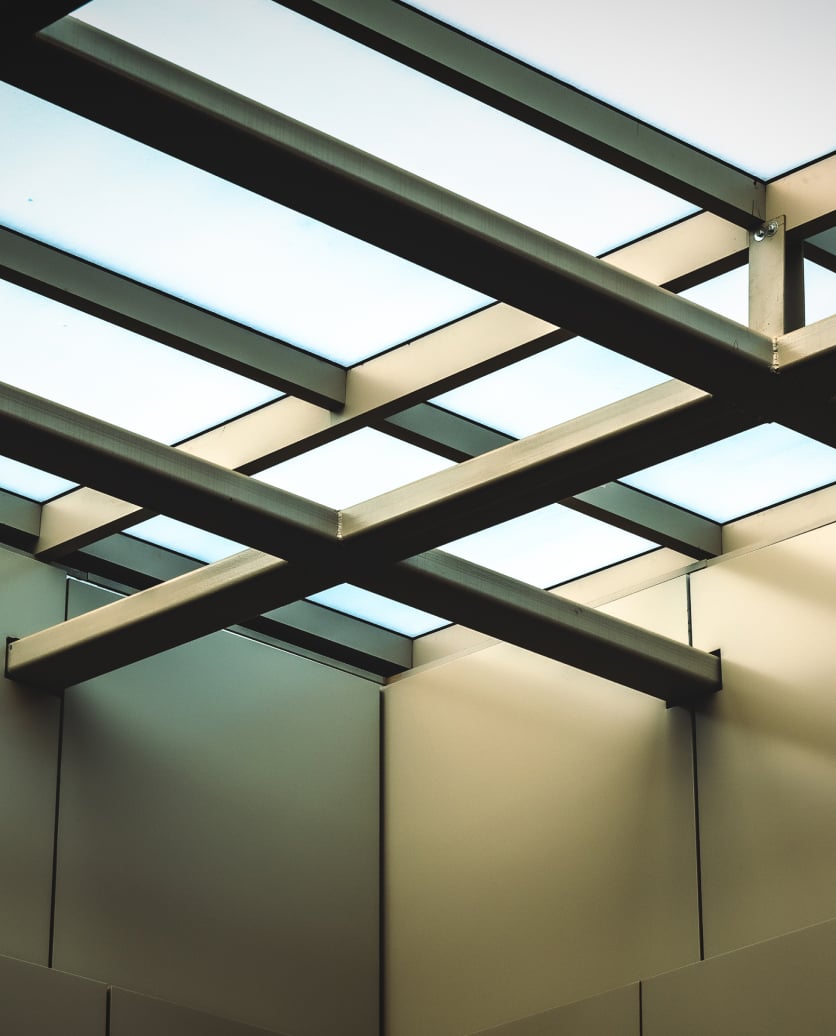 Walco is a trusted nationwide distributor of skylights for commercial building projects. Due to this fact, we're a champion of what these elements can do for your commercial property.

There are a number of benefits to increasing the amount of natural light that reaches the interior of your building. Perhaps the most apparent is increased energy efficiency from cutting down on artificial light. For this reason, skylights are a great way to decrease your energy bill and your carbon footprint.

The benefits don't stop there. Natural light also creates a more attractive indoor environment for building occupants. Scientists at the Lighting Research Center have linked it to health benefits like lower stress levels and increased alertness. Skylights are the best way to capitalize on this incredible resource in your building.
Skylight Product Descriptions
Be sure to choose the right skylight for your next building project. We offer structural and architectural skylight options.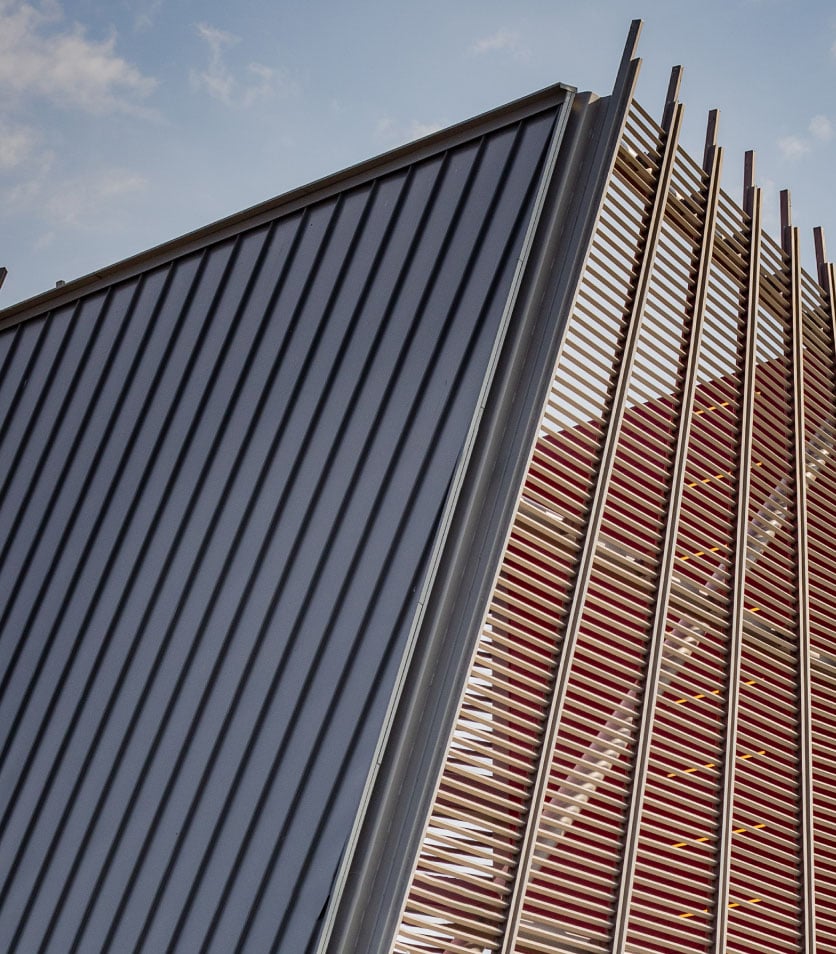 Architectural Facades and Cladding
Walco offers a wide range of cladding and exterior options for commercial projects. A meeting of form and function, cladding is an essential element of any design.
Architectural cladding performs several functions for the exterior of your building. From contributing to an attractive facade to supporting structural integrity to protecting the building from outdoor stressors, these elements are an important component of any building project.
The exterior of a building is always where it makes its first impression. With a range of materials and configurations available, you have more tools than ever to make the impression you want to.
Architectural Facades and Cladding Options
Today there are more options for facades and cladding than ever before. Our offerings combine function with striking aesthetics for anything you want to build.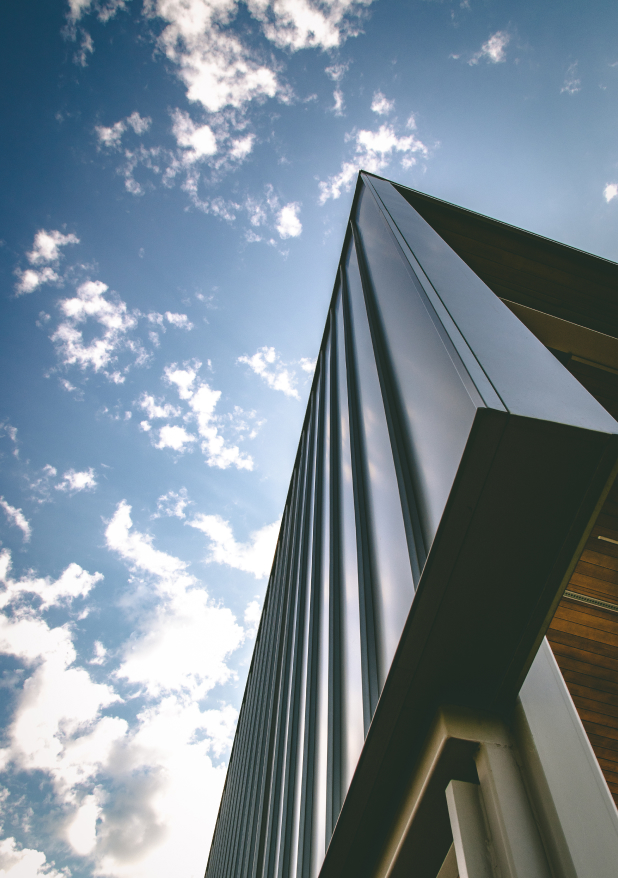 Roof Systems and Roof Recovering
Commercial buildings are larger and more complex than residential ones. Because of this, they need larger and often more sophisticated roof systems. There are a number of options for creating or restoring a roof system for your commercial building project. Here at Walco, we can design the perfect roof system that is tailored to your needs, while keeping supply chain challenges in mind.
Whatever obstacles you face, you should be able to take advantage of one of the different kinds of roof systems available. From solid metal roofing to liquid applied roofing, there's a way to work around any set of circumstances to build an attractive, energy efficient, and watertight roofing system.
Flat Roofing and Roof Recovering Product Descriptions
Our options for roof systems and roof recovering give you the tools to get results no matter what your situation calls for.
"I have known about Walco and they have worked with me for over 30 years. I have always considered them the go-to company when I needed information or help with any of their products. I've received same or next day in person delivery of product data, samples, technical information and if that was not available, advice on other or similar products that might solve my problem, not to mention contact data for manufacturer's reps. It's always where I start."
FREQUENTLY ASKED QUESTIONS
What You Need to Know to Get Started
There are a lot of moving parts with any construction project. Let us provide any answers you need ahead of time.
Can you help me spec my project?
Yes, we can help provide or write specifications for your project and supporting documentation to go along with performance qualifications
Do you install or manage any of your product offerings?
We do not install any of our products. We do have great relationships with local contractors who can help with your installation.
Do you do nationwide distribution?
We offer nationwide distribution for our architectural and structural skylights. Distribution for our other exterior construction products is limited to Oklahoma and Arkansas.
What's the difference between low slope and no slope roofing?
Low slope roofs are roofs that rise three inches or less for every twelve inches they extend horizontally. This means that the roof has a pitch of 3/12 or less. While no roof should be perfectly flat, a "flat" roof is one that is below this threshold and appears flat to the eye.
What's the difference in a TPO vs PVC roofing membrane?
TPO and PVC are both thermoplastics, but are based on different chemical compounds. TPO consists of ethylene or polyethylene thermoplastic combined with ethylene propylene rubber. PVC, on the other hand, consists of polymerized vinyl chloride monomers with additional agents added to increase flexibility.
The less technical answer is that they are very similar, but TPO is cheaper and more environmentally friendly while PVC is somewhat tougher and easier to install.
What is the stronger skylight: acrylic vs polycarbonate?
Polycarbonate is 20 to 30 percent stronger than acrylic and can withstand a hailstorm. These performance improvements far outweigh the slight difference in price over acrylic.
What's the best architectural facade for my building?
Every building project is unique, and there are more options for architectural facades than ever before. The best option is to contact us so we can assist in choosing the right facade for what you're working on.
Read More About What We Do
We're here to help with your next project. Get in touch today.